Make it a deluxe kind of day.
Feed your family of four for under $20.
Oozing with goodness, our pizza dough is made fresh daily.
Become a part of our team!
What Makes Perfect Pizza?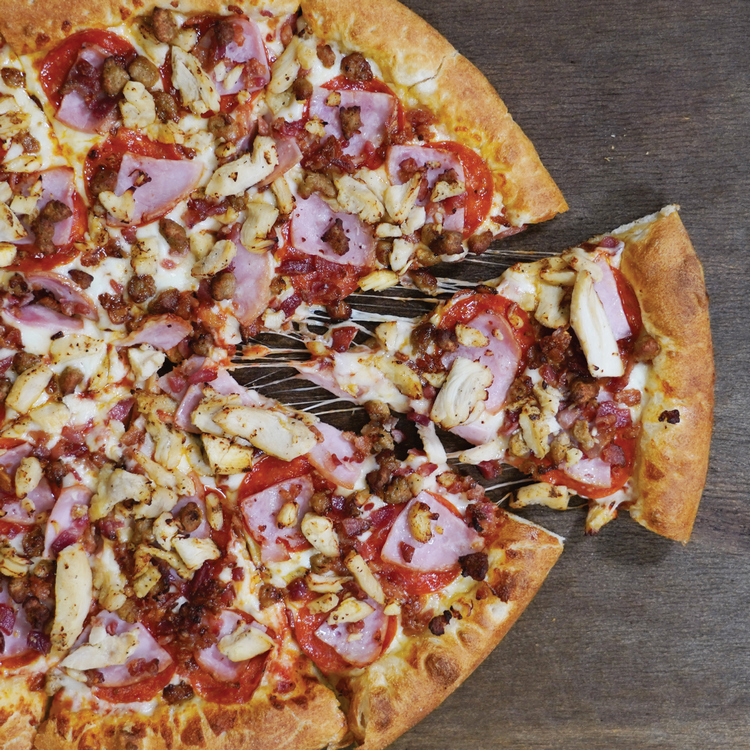 Let's start with why Pizza is Perfect.
It is seen as superior to many of it's fast food competitors, like burgers or tacos. Pizza is a balanced nutritional slice of food group harmony. Perfect Pizza is like a skilled conductor.
Specials
Pizza of the Week
Bacon Cheeseburger
Our housemade dough, covered in lean ground beef, side bacon, loads of mozza, onions and tomatoes.
Perfect Mini Meal
A mini deep dish Perfect Pizza and any 20oz beverage.
The Perfect Family

Make the whole family happy with two large Perfect Pizza's, an order of Perfect Bread and any 2L beverage.
Perfect Pal Combo
Enjoy one large Perfect Pizza, an order of Perfect Wings and a 2L beverage.
Our Perfect Community
What's New?
Where does Marshall Faulk take a date?
Our Locations
Find the nearest Perfect Pizza restaurant!
Franchise
Open your own Perfect Pizza!